Events
CKJS Remembers 2021

Please click on the poppy image below to be taken to our Padlet to commemorate Armistice Day 2021.
Here, you can post a message to show your appreciation for our service men and women, or remember an individual.



Year 6 Residential - Castle Head
Day 4
After yet again a delicious breakfast, we set off to Arnside, were we started our coastal walk along the scenic Morecambe Bay Estuary.
When we had walked for around an hour, we were starting to see Heysham nuclear power plant and Blackpool Tower in the distance. At 12:20, we had our well-earned lunch after a small climb. Then came the big climb.
Eventually, we reached the summit, where there was a trigpoint.

Finally, we went back down to the ice-cream shop, and waited until the coach arrived to take us back to Castle Head. Now we are headed to do the potentially muddy obstacle course.
We'll be home tomorrow!
Thomas and Ben
Day 3
After a good night's sleep and a nice, warm shower, we headed down for a brilliant breakfast of sausages, hash browns and beans. At half past nine, we went canoeing on the calm river.
We played some games at the large body of water at the top of the river before rowing back to the shore (after a bit of crashing)!
After lunch and a bit of playing, we headed off to our next activity - eco action! We helped save the environment by planting some willow trees, however we did cut down some other trees for the saplings. Out of the excess wood, we created walking sticks and platters!
Dinner was especially good tonight - the macaroni cheese and pasta bolognese was amazing!
Happy birthday Kristina!
More news tomorrow!
Ben and Thomas
DAY 2
After a brilliant night (everyone slept well), we awoke to sunny skies and a cooked breakfast, before tidying our dormitories for a room inspection!
The activity groups were doing a range of activities today. Some groups were walking and others did some water-based activities and eco-conservation. All in beautiful countryside.
The weather has been fantastic - warm and sunny but not too hot.
Dinner tonight was sausages and mash - a hit with everyone. We are off to do our evening activities now before we get ready for bed.
More news tomorrow!
DAY 1
After a fairly long journey, we arrived safely at Castle Head in time for a picnic lunch.
Our first activities were team building challenges - Team Kevin from 6S were the winners!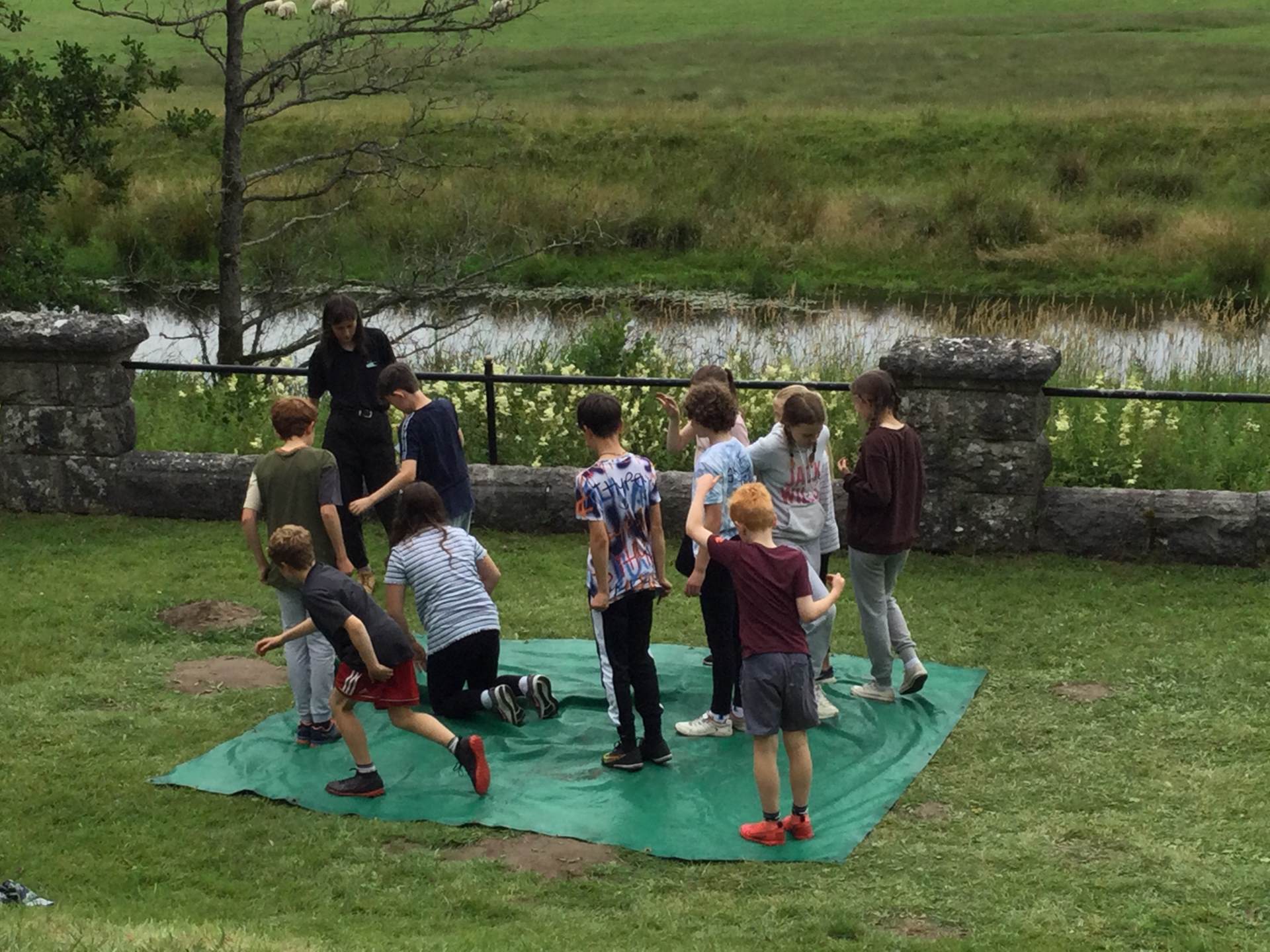 Dinner tonight was delicious. Turkey or bean stir-fry followed by mouth-watering apple crumble and cream.
Tonight we have been doing all sorts of activities including an evening walk and low ropes courses.
Everyone is very happy and we are looking forward to tomorrow.
We will try and find time to report again tomorrow evening.
Ben and Thomas
CKJS Pupil Survey 2021
We are really interested to find out about what you feel about school and any ideas you have that would make it even better.
Please click the picture of children reading below to complete the survey for this year. Thank you.

Year 6 Visit to Stackpole 2019
Year 5 & 8 Journalistic Writing Project

CKJS Golden Jubilee

Year 6 & 7 Sports Writing Project

The Greatest School
CKJS Remembers

Please click here to post your comments or family memories.
Pen recycling project
In Year 5 we have been learning about plastic pollution. We all wrote a letter to our local MP, Alex Chalk to explain how strongly we feel about plastic pollution and suggested ways to solve the problem.
Read on to find out how you can help us at CKJS.